K.E.Y. PLATFORM 2015
Overall
Title: K.E.Y. PLATFORM 2015
Date: 23~24 April, 2015
Venue: Conrad Hotel, Seoul (Plenary, Breakout Sessions)
Host: MoneyToday Media
Past Events Review
In its first K.E.Y. PLATFORM Conference in 2013, MoneyToday Media presented the "Global Scenario for 2018," predicting that the industrial structure would change rapidly while the hardships plaguing global economic players would continue. The second Conference held in 2014 unveiled a report titled "The Disruption of Business Models, Innovation 101" where a more in-depth analysis was made on the countermeasures against various signs of crisis as well as changes in industrial structures due to ICT convergence discussed in the first report. The 2014 report mentioned "extreme automation and connectivity," which was one of the hot topics in the World Economic Forum 2016, two years earlier than the forum.
The third K.E.Y PLATFORM was held under the theme of "Back to Zero: Bold Execution" at Conrad Seoul Hotel in Yeouido, Seoul from April 23, 2015 to April 24. The Conference proposed answers as to what Korean companies should do to enhance their power of execution in an age when the "Fast Follower" strategy that had brought Korea so far would not work anymore.
As a methodology to improve power to execute innovation, the Conference highlighted the importance of "being ambidextrous." Ambidextrous organizations could maximize the exploitation of existing businesses tailored to their respective industries, enterprises and business models on the one hand, as well as explore innovative ideas on the other. For nine months, K.E.Y. PLATFORM's coverage and research teams visited and covered global innovative companies in person and interviewed 50 scholars among the world's greatest minds in many countries including the United States, Germany, the Netherlands, Sweden, Denmark, China and Japan. As a result, they established a methodology to strengthen an organization's power of execution. Based on the methodology, the teams developed the "Innovation Canvas," assigning great significance to the needs for running an organization with a flexible structure and simplified process flows to allow agile decision-making and execution. They also classified the 50 innovative companies that the special coverage team met into six different types, and secrets of applying the ambidextrous organization strategy to corporate organizations were presented, for each type of company, at the sessions.
Viv Goldstein, Director of Innovation Acceleration at General Electric, a representative ambidextrous organization, presented GE's knowhow at the plenary session, explaining how the over-130-year-old company could continue to change and innovate successfully. In the review session designed to share comments on MoneyToday's keynote report, Hay Group's Director Georg Vielmetter, Draper Athena's Managing Director Perry Ha, Stanford University Professor Richard B. Dasher and Denmark's Ambassador to the Republic of Korea, Thomas Lehmann, participated as panelists, offering their insights on the "ambidextrous" strategy and ways to strengthen execution power. After that, Dae Myung Kim took the stage as a special lecturer. As an actor who appeared in Misaeng (Incomplete Life), a popular Korean office drama portraying the life of Daeris (assistant managers) serving as the "backbone" of the company, working in the fields of corporate innovation. His lecture won the sympathy of the audience.
The breakout sessions took place under four themes: Expanding the Strategy for the Financial Industry, Asian Clustering, Global Game-Changing Innovation through East Asia Collaboration, and Sweden's Practical Creativity Education. Participants could choose the breakout session that addresses their areas of interest to acquire a more in-depth understanding. On the second day of the Conference, a Plug in and Talk session was held where the speakers and audience had insightful discussions on innovation techniques of Silicon Valley enterprises, case studies of innovation by type of company, and open innovation approaches utilizing the corporate ecosystem.
The participants in K.E.Y. PLATFORM 2015 said that the cases discovered by the journalists who covered the stories on site were filled with vivid details, so that they found themselves thinking more about them after the lecture. Also, the presentations gave them the impression that they were well structured with substance as the content was validated thoroughly by the journalists. In addition to this, they said that it was a very meaningful time because a free talk between speakers and audience helped them find answers to their questions on innovative companies' secrets to success.
Claus Kjeldsen

CEO, Copenhagen Institute for Future Studies(CIFS)

Events like KE..Y Platform is needed to give decision makers inspiration and the opportunity to share ideas and reflect.

Helder Antunes

Senior Director, Cisco

I found the panels diverse and the topics very relevant. From my perspective, I would recommend and also participate in future events.

Michael Traem

Managing Director, Hay Group GmbH, Europe

A fascinating and inspiring conference

Mallory Dwinal

Founder, Oxford Day Academy

K.E.Y. PLATFORM 2015 was an incredible experience. Brilliant minds discussing critical drivers of Korea's social and economic future.
Session Theme
Plenary Session
K.E.Y. PLATFORM Conference, a place to experience the future, today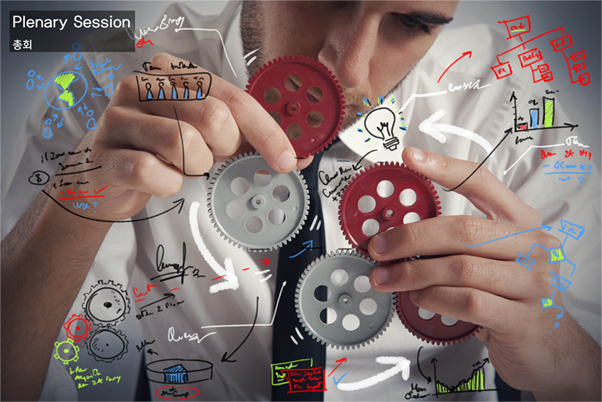 In the 1st K.E.Y. PLATFORM on June 18, 2013, the '2018 Global Scenario', a future report that consists of outlooks from the best scholars and experts in the world was unveiled. We were able to experience the crucial future 5 years ahead.

In the 2nd K.E.Y. PLATFORM on April 23, 2014, the rapid disruption of the global industrial structure, value chain and business models were introduced. And the efforts exerted by 100 innovative companies around the world to prepare for the uncertain future was shown.

All of these were a result of hard work of MoneyToday journalists. K.E.Y. PLATFORM has created a plenary session where all the participants could experience the future in advance. And on April 23, 2015, we plan to offer you the keys to innovation, which the MoneyToday journalists have found from companies all over the world.

In order to continuously grow in an environment where uncertainty is dominant, ceaseless innovation is key. Innovation can be complete only through execution. K.E.Y. PLATFORM has identified a specific methodology to improve execution power for innovation.

It consists of 'Exploration', where innovative ideas are identified and nurtured and 'Exploitation', where the efficiency of existing businesses are maximized to obtain the necessary resources. K.E.Y. PLATFORM will reveal the secret to becoming an ambidextrous organization which can execute both exploration and exploitation.

Scholars, experts and policy leaders from the US, China, Germany, the Netherlands, Sweden and Denmark will share the special training method that will strengthen the muscle for innovation execution at the plenary session. In addition, all participants of the plenary session will be able to join in on a free discussion using a state-of-the-art video conferencing system and SNS, without any time or special barriers.

You will be able to obtain the golden key to a promising future at the plenary session of the KEY Platform, where you will experience the future in advance.
[Breakout Session] Exploration 1. Expanding the Strategy for the Financial Industry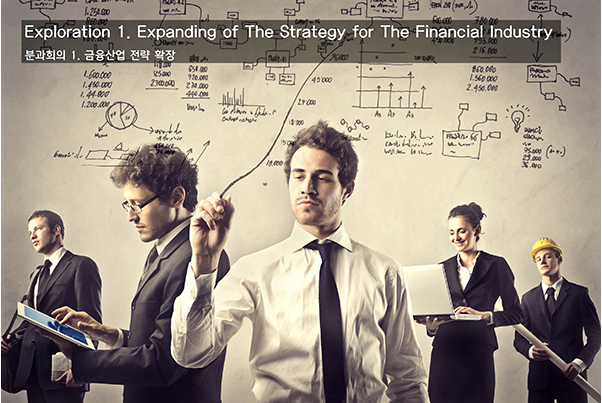 There is probably no other industry that is more prudent in setting strategies and directions for innovation than the financial industry. Because the government protects and regulates the industry due to its highly influential nature on the national economy. Since 2008, global deleveraging and stronger regulation have made the old paradigm of the bubble era useless and the financial industry, domestic and global markets alike, is focusing more on 'increasing profitability' of the existing business.

When we talk about innovation of the financial industry, one would easily think of cost reduction, transparent risk management in accordance with the regulatory environment or investing in 'technology' in line with the governmental policy. However, it is important to expand 'creativity' even when focusing on prudence.

The financial industry is a high value-add service industry. UK has been able to maintain its position in the global economy despite the sluggish manufacturing industry thanks to its creative financial industry.

During the visits to the sites of innovation all around the world, MoneyToday Media has been able to witness the moments where global financial institutions made the most of their 'creativity' to win over the market in times of transition. While they focused on the 'exploitation' of the current business, they made great efforts to create an organization where imagination could be nurtured to prepare for the future.

To this end, these companies were diligent in their 'exploration' efforts to connect to a bigger market, more technologies and more models. Such efforts ranged from creating the UETP (Uniformed Economic Transferring Protocol) to creation of various financial strategies using different types of assets and Pintech. And for all of them, their target for execution was the 'global market'.

At K.E.Y. PLATFORM 2015, we plan to provide the audience an opportunity to take the vitamin of inspiration by listening to the expert speakers of the field who will inspire the Korean financial industry and stimulate your imagination.
[Breakout Session] Exploration 2. Asian Clustering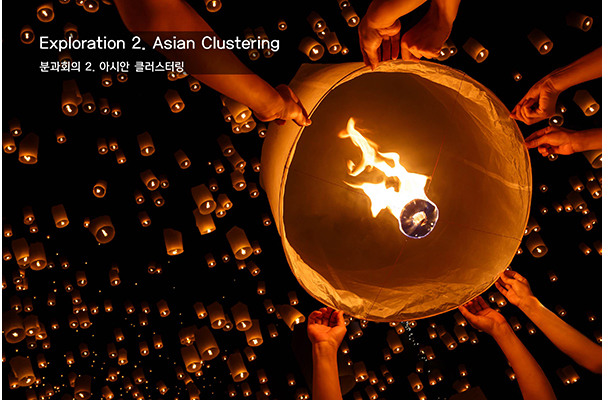 For the past two years, K.E.Y. PLATFORM has been focusing on the emerging markets in Asia where the population is young, consumption is strong and there is homogeneity.

In 2014, we have identified the countries Korean companies must not overlook considering the influence of Hallyu, the Korean Wave; namely, Myanmar, Vietnam and China and named these countries M.V.P. M.V.P is an acronym for Most Valuable Partners and at the same time, they stand for Myanmar, Vietnam and the People's Republic of China.

In 2015, we plan to add Thailand and Indonesia to the list of countries in addition to M.V.P. M.V.P+2(Thailand and Indonesia) are countries that are not only meaningful in terms of size but also as collaboration partners.

New media start-ups are burgeoning in this market as the number of mobile and ICT users increase. Global investors are eyeing on these countries as promising markets due to its large market size compared to Korea.

If we develop technologies and services with the innovative technology companies in these countries through collaboration, division of labor and partnership, we will be able to obtain a stronger position in the global investment arena. Not only start-ups but also mid-sized companies who need a driver for growth will be able to gain an opportunity to utilize their key assets and help build an ecosystem where local market-oriented new businesses can grow.

At 2015 KEY Platform, we plan to design the ecosystem for collaboration by listening to the CEOs of the leading technology companies in Vietnam, Myanmar, Thailand and Indonesia, which are countries that are receiving great attention from Silicon Valley investors and global investors alike.
Breakout Session Exploration 3. Game changing innovation through East Asia collaboration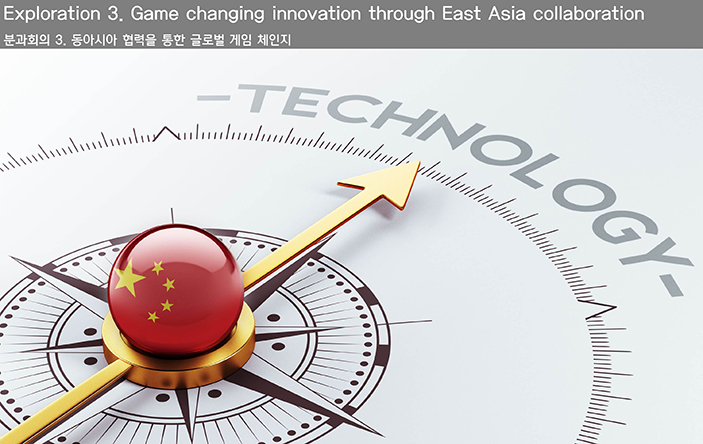 Since it is hard to identify conditions for business success due to global economic uncertainties, companies around the world are looking for solutions, promoting flexible cross-border cooperation.

Making inroads into markets or promoting growth through cooperation is predicted to create great synergy in mid-to-small businesses. Enterprises in Silicon Valley and Northern Europe have attained success via open collaboration. Such trends have recently been witnessed even in East Asia.

In particular, mobile platform business start-ups have simultaneously targeted global markets via cooperation synergy, presenting innovative business models based on diverse ideas. Mobile platform enterprises in greater China including Taiwan and China have fast achieved cooperative growth and are expected to take the lead in innovating related global markets by widening their cooperation network to include Korean companies.

Mobile applications in games, advertisements, and enterprises have solidified their market positions by quickly attracting local users and at the same time accelerated the process of building an inter-company cooperation ecosystem. They have already advanced into Asia as a whole beyond the realm of East Asia and have done their utmost to tap into global markets such as North America and Europe by seeking global standardization in an individual and cooperative way.

"K.E.Y. PLATFORM 2015" seeks ways to identify conditions for global business success and to expand collaboration, together with mobile business firms that have come to the front in the East Asian market via innovative ideas and platform models.
[Breakout Session] Exploration 4. Practical Creativity Education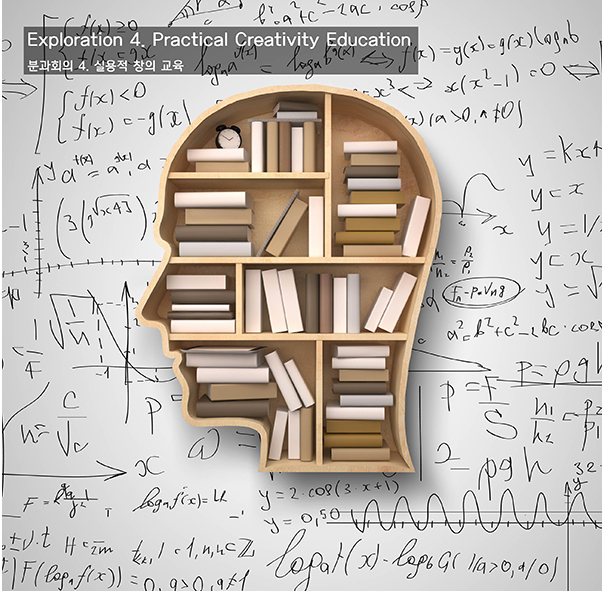 Whether it is an individual, a corporation or a country, the cultural foundation is a key element in strengthening or weakening the execution power for innovation. Such culture can be created, maintained and improved through education. The success of a creative economy also lies in innovation of the education sector.

The education system in Nordic countries, particularly in the higher education system in Sweden, incorporate both creativity and practicality and can serve as a model for Korea where a society-wide innovation through innovation of the educational sector is imperative. Sweden is a lauded small but strong country and an innovative country owing to its creativity education.

Safety belts, zippers, spanners, GPS, beverage cartons, pacemakers, flat-panel monitors. These are inventions that have helped to better the lives of the mankind and they were all invented by the descendents of the Vikings in Sweden. Sweden, a country that is small but strong, is considered to have one of the best educational systems in the world. The Swedish believe they have become who they are now thanks to the power of education.

The K.E.Y. PLATFORM journalist team have visited the best innovative universities in Sweden including Malmo University, Lund University, Gothenburg University, Chalmers University of Technology, Karolinska Institute and Uppsala University for coverage and have a continuous relationship with them.

Swedish universities are fostering many talents for the global market with their educational system where practicality and creativity are both emphasized. Universities suggesting new ideas and solutions for a sustainable future and companies commercializing them for the global market and creating a big repercussion is the strategy Sweden, the small but strong country, has been taking so far.

The pedagogy of these Swedish universities will be introduced at the 2015 KEY Platform. The professors of these universities will introduce the K.E.Y. PLATFORM they have identified. Furthermore, key solutions for the future that have been identified based on creative thinking will also be presented.
[Special Session] Plug in & Talk: Case studies on utilization of outside knowledge
'Plug-in' to Key Platform, share ideas through 'Talk'.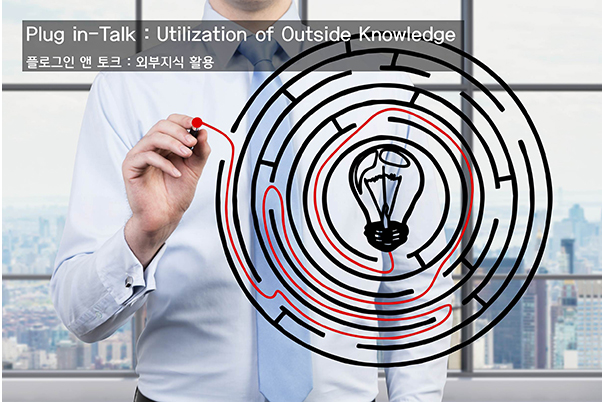 'Plug-in & Talk' is a special session unique to K.E.Y. PLATFORM , which provides an opportunity for the participants to share fresh and detailed ideas through interactive talks with entrepreneurs, experts and researchers who have never before appeared in a conference in Korea.

Followed by last year's discussion on creative business ideas in the high-end industries such as mobile application, big data and wearable devices with innovative entrepreneurs from the US, the Netherlands and Sweden, we will be 'Talking' with the leaders from the leading global companies on how they are maximizing the business efficiency by utilizing outside knowledge and developing themselves. They will be sharing not only their visions and strategies but also the essence of organizational management.

The keywords for Korea in 2015 continue to be 'creativity' and 'innovation'. These words both intend to carry the meaning of doing away with the past and opening up a new world. The manual for creativity and innovation MoneyToday Media has been able to compile based on the coverage of global innovative companies were 'open and horizontal communication', 'creativity based on knowledge and technology' and 'vibrant and diverse collaboration'.

Open collaboration' is the keyword that apply to all of these concepts. Global innovative companies are highly interested in this topic. As the amount of knowledge and information increase at a rapid pace and the mobility of knowledge workers increase, it has become almost impossible for a single company to monopolize an innovative idea.

In addition, there is a limit to bearing the ever-increasing R&D cost by a single company. As a result, the existing closed model has disappeared and came the era of open collaboration. Openness is no longer a matter of choice. However, it is risky to just boldly take on this trend because openness does not guarantee success. Therefore, it is important to thoroughly analyze open collaboration and open innovation, which serves as the foundation.

Elements such as investors with a keen eye who can provide stable financing, connection of companies that could maximize synergy and government support that could expand the market must all be organically linked. In addition, it is high time that the formula for a successful 'cluster' where all these elements are connected is studied.

2015 K.E.Y. PLATFORM will introduce the open collaboration models used in the US, Germany, the Netherlands, Sweden and Denmark and share the coverage on how the models are actually operated to find a solution that could apply to us.

How an ambidextrous organization is managed, how ambidextrous talents can be developed, and how a 'scrum team' that maximizes flexibility for increased execution for innovation is operated will be discussed. Furthermore, many participants from the global innovative industry clusters which are on an all-out search for innovation will be joining the Plug-in & Talk stage.

Plug-in & Talk is more like an interactive talk show rather than a one-way presentation or a formal debate. For better communication between the speakers and the audience, there will be discussants in addition to moderators who will be infusing energy and passion into the talk. It is a session where fresh ideas and deep insights can be provided to those who are tired of routine schedules and mundane work.
Working Process
50+50 and Experimenting In-house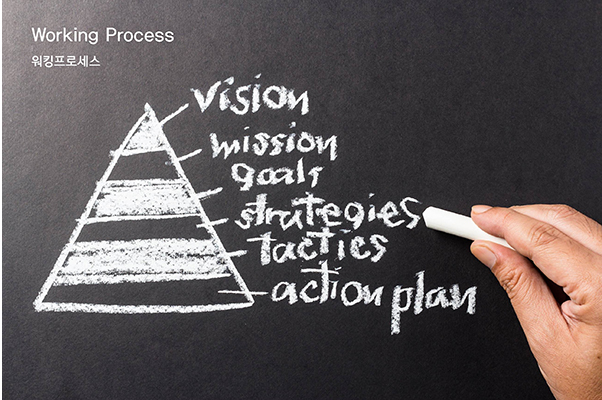 In order to suggest the most optimal organizational philosophy, organizational structure, workflow and leadership model at the 2015 K.E.Y. PLATFORM, MoneyToday Media had experimented the ambidextrous organization in-house.

20 journalists, researchers at the internal think tank and consultants have collected every possible evidence on the changes the 50 leading global companies are making in order to improve the execution power for innovation. We have been able to take a look into what leading global companies such as GE, AT&T, Corning, Emerson, Dyson, eBay, Alibaba, Huawei, Shentong Express, Anchu, Sohu, Recruit, SAP and Symantec are doing to strengthen their execution power.

Furthermore, we have conducted joint research projects with major organizations from home and abroad such as AINS Partner, AON Hewitt Consulting Korea, Towers Watson Korea, UNC Partner, Embassy of Sweden Seoul, Embassy of Denmark Korea, Hay Group, Recruitment Management Solutions, People's Daily and Hexin.

We have visited the top-notch innovation clusters and innovative companies in Sweden, Denmark and the Netherlands thanks to the collaboration with Embassy of Sweden Seoul, Embassy of Denmark Korea, Netherlands Embassy in Seoul and the TNO Group, the governmental R&D organization of the Netherlands for the research on open collaboration and innovation execution ecosystem.

The research on organizational behavior and leadership for the strengthening of the execution power was a globally hot topic. We did not limit ourselves to Korea and actively sought out to connect with the experts overseas. We have found the pieces of the puzzle through 'open collaboration'.

We have met 50 leading experts at the innovation centers and organizational behavior centers in the best business schools in the world such as Havard Business School, Stanford Graduate School of Business, Columbia Business School, INSEAD, MIT Sloan School of Management, UC Berkely Haas School of Business and NYU Stern School of Business. Experts at Hay Group and Recruit Management Solutions have offered great insights as well.

At the same time, we paid close attention to the voices at the workplaces so that the answers we have been able to find could be used as a real solution at each site. We have met the HR managers of large Korean companies to readjust the hypothesis (innovation execution canvas) and the theory derived from the hypothesis (becoming an ambidextrous organization) to satisfy the needs of the Korean companies.

In addition to MoneyToday Media's in-house implementation of the innovation execution methodology, we have created an 'action learning program' for companies that are interested in strengthening their innovation execution muscles to promote the implementation of the methodology.